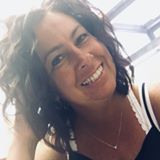 Erin Miller is a longtime Galion resident and also mother to three kids.  She has been married to Tim for over 20 years.  Most of her time is spent heavily involved in her kids sporting events as well as photography.
RSVP is one of the largest volunteer networks in the nation for people 55 and over. You can use the skills and talents you've learned over the years, or develop new ones while serving in a variety of volunteer activities within your community.
Click here if you are interested in learning more about one or more of the above volunteer opportunities.
138 Harding Way West
Galion, Ohio 44833
(567)393-6446 (p)
(567)393-6446 (f)